UNCOVER, HEAL, TRANSFORM
WHAT IS REALLY HOLDING YOU BACK FROM LIVING A LIFE THAT IS JOYFUL, FULFILLING AND ABUNDANT?
Have you ever said, "I didn't realize what I was doing" or "I have no idea where that came from?" Do you ever wonder why certain people, situations or events upset you deeply even when others think they are no big deal? Do you often get very upset over something someone says but you're made to feel wrong because that person doesn't agree with you?
WHY BEING BRAVE AND GOING WITHIN IS YOUR ANSWER
Many of the challenges you face today in your relationships and your career stem from events of the past. Your beliefs, behaviors and thoughts are formed early in life and often without you being aware and without your conscious permission. Some of the behaviors are coping mechanisms created to help you deal with traumatic events. Some are beliefs that were passed down to you from well-meaning parents. Some thoughts were formed based on your childhood perspective of life during a tumultuous or confusing time. None of these behaviors, thoughts or beliefs are who you are.
This course is an intimate journey into the deepest parts of yourself, including the parts that have been hidden but affect how you feel about yourself and others. Are you ready to dive in?
Purchase the video course here for $19.95:

(Note: With the purchase of the video course your email address will be added to our mailing list. We do not share or sell your information with any other parties and you can unsubscribe at any time.)
HOW THIS COURSE WORKS
In this video course, healthcare entrepreneur, speaker and bestselling author, Micheline, walks you through her powerful 5-Step process she calls the D.A.N.C.E.:
Discover your Emotions
This first step focuses on discovering your emotions that are at the root of who you are and how you think, what you believe, and how you behave.
Awaken to your Beliefs
In this step, you'll become more conscious of your Core Beliefs. These beliefs delineate who you think you are, form a sense of identity on an unconscious level, determine the way you live your life, and share your actions and reactions. This is an important step because you'll uncover your Verdict, which is a negative opinion you sentenced yourself to following a painful childhood event that limits your potential.
Name your Patterns
This step involves combining the discovery of your emotions and beliefs from step 1 and 2 so you can recognize your patterns of behavior. You'll be identifying your Core and Shadow patterns. Once you are consciously aware of these patterns, you'll understand them and disempower them making room for a more intimate relationship with yourself. This is a pre-cursor to self-love and a very important step in living in conscious awareness.
Cancel your Polarities
This step brings you to the next stage in conscious awareness as you learn to create a distance between your thoughts, beliefs and illusions and who you really are. In essence, the purpose of this step is to dissolve the boundary between your inner light and the universal light, leaving you in a neutral state.
Embrace your True Self
The fifth and final stage is about healing wounds of the past and present and embracing your true self. In this final stage, you'll integrate your whole self. Becoming whole does not only mean returning to health and well-being, but also aligning with your Source and shedding the parts that do not serve you.
WHAT YOU'LL EXPERIENCE
Every step in the D.A.N.C.E. process takes you deeper and deeper inward to uncover the truth of who you are. You will no longer feel victim to thoughts, beliefs, feelings or patterns that you've unconsciously absorbed from the past. You will understand and have compassion for every part of yourself, and therefore understand and have compassion for others. You will embrace your true self and live your passion with purpose.
If you feel disconnected from yourself, or from others, or you long to have a more intimate and honest relationship with yourself and others, this course is for you!
The Dolphin's Dance is more than a course you take; it's a calling to live consciously, to respond from a place within that is calm and innocent, free from the limiting beliefs, thoughts, and behaviors from the past.
ABOUT MICHELINE NADER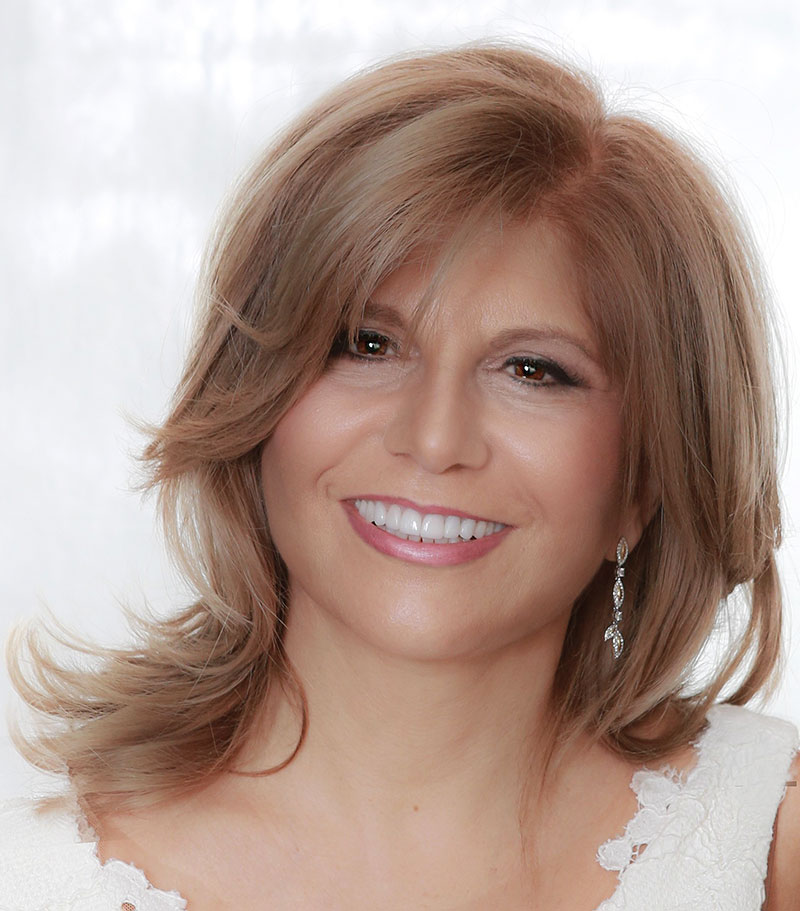 Born in Lebanon, and experiencing many losses of varying kinds at a very young age, Micheline was propelled into a journey of self-discovery and personal transformation. From financial loss and the physical loss of her father, to having to leave a war-torn country she loved, she learned early on that security is fleeting and that life can be very scary. This became her foundation and led to much pain and hardship in both her relationships and with her feelings about herself. She was determined to change her life. She immersed herself in spiritual teachings and sought out self-help books and courses to help her understand and make sense of herself and the world around her. She documented every step of her journey to the place she is now — living life in conscious awareness. She no longer lives in the past, nor do her responses to people and situations rest solely on unconscious beliefs, behaviors or patterns but from her true self. From this journey inward came The Dolphin's Dance. What she shares in this course is an invitation, an invitation for you to dive in and D.A.N.C.E. and discover your true self.
COURSE FEATURES
Daily Meditation
An exclusive video of the guided meditation, "The Clear Lagoon," which will take you into a state of clarity, quiet and depth for your journey into conscious awareness!
Guided Exercises
A rare opportunity to have Micheline guide you through key exercises and a series of thought-provoking questions for self-discovery and self-awareness.
Companion Workbook
A step-by-step guide to the exercises highlighted in the video course, as well as the rest of the comprehensive exercises found in The Dolphin's Dance.
"If everyone followed the steps in this book, we'd save ourselves a lot of dis-ease and suffering by uncovering our true purpose sooner in life."
— Anita Moorjani, New York Times bestselling author of Dying to Be Me, and NDE survivor

"Micheline's The Dolphin's Dance offers us an invitation to discover, embrace, and express the Authentic Self. It is a caring, grounded, and trustworthy guide into a revolution in consciousness, revealing the inner wholeness that all along has been our true home."
— Michael Bernard Beckwith, author of Spiritual Liberation and Life Visioning
COURSE LESSONS
Welcome & Introduction
Prepare & Set your Intention for the Journey
Create your Safe Space: The "Clear Lagoon," a guided meditation.
Discover your Emotions: "Emotional Logo," a complex intertwining of emotions, beliefs and behavior patterns you've built over a lifetime.
Awaken to your Beliefs: "Belief Matrix," a set of beliefs that have formed the core of who you think you are.
Name your Patterns: "Limiting Patterns," unconscious core and shadow patterns of behavior that keep you from evolving from reactions to responses.
Cancel your Polarities: "Verdict," a negative opinion you have sentenced yourself to and that you keep deeply hidden; Awaken to the illusion of the self and its impact. Release yourself from your verdict!
Embrace your True Self: Heal & Forgive your past and present wounds and celebrate the real you!
ENJOY 2 FREE BONUS GIFTS!

For use with this video course, here are two FREE gifts to support you on your journey of self-discovery:
The Dolphin's Dance companion workbook – Includes all the exercises in the course. Click here to download.
The Clear Lagoon, a guided audio meditation that takes you into a state of clarity, quiet, and depth for your journey into conscious awareness. Click here to view.
It's time to dive in and discover your true self, free from limiting beliefs, thoughts and behaviors of the past. This is where your transformation awaits.
Purchase the video course here: